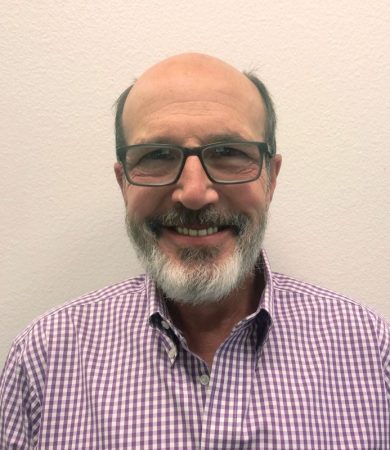 Monday & Thursday 8:30a - 12:00p, 1:00p - 4:30p
University of Oklahoma Health Sciences Center
I received my Physician Assistant (PA) degree from the Medical School at the University of Oklahoma in 1992. I also completed a Master Degree in Family practice from the University of Nebraska in 1995. I had the honor of serving 20 years on active duty in the Army and retired in 2000. Being a healthcare provider in the Army taught him to practice medicine in a very instinctual and intuitive way. When all you have is your fingertips and the stethoscope and you're treating patients from the back of a tank, you learn very quickly to trust and follow your instincts.
During my medical training, I was diagnosed with a medical condition that required several surgeries. This was the beginning of a psychological, emotional, and spiritual wake-up call that enabled me to start making significant changes in my own life and in my understanding of what it means to be a healer. It was during this time that I first began to explore integrative forms of health care. I had come face-to-face with some of the limitations and benefits of Western medicine. I think it is very important for anyone in medicine to practice and live by the tools that they share with their patients. Today, I am able to integrate the best tools of traditional western medicine, nutrition based medicine, functional medicine, and lifestyle medicine into a comprehensive package that provides a set of tools for treating the whole person and not just find a "diagnosis" and matching it to the right pill or procedure. Over the past several years, I completed the training and testing required to be certified as a Functional Medicine provider through the Institute of Functional Medicine.
I view my interactions with the patients as a partnership and my role in the partnership is to be a teacher and guide. I believe that the most important part of medicine is the space that is created between a healthcare provider and the patient. It is often during this back and forth exchange that the subtle clues of the original cause of a disease or dysfunction arise. Functional medicine enables us to "go upstream" into the complex interrelated systems that make up the human body and find the original imbalance that created the opportunity for disease to begin. We then work together from that point to restore balance and give the body what it needs and eliminate what it doesn't need.
Service Offerings:
Physiologic Dosing Hormone Management
You can view our full list of fees for service here.
Treat the cause, not the symptoms. We're here for you!