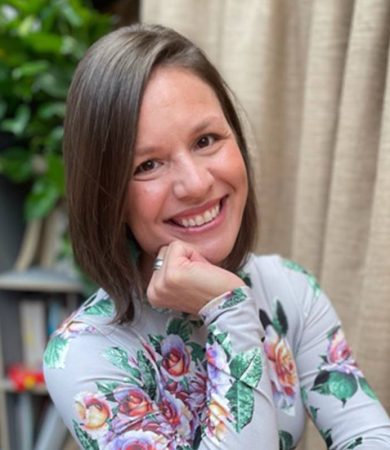 Institute of Functional Medicine, The School of Applied Functional Medicine & The Kalish Institute
Katie Hachuela NP began her nursing career in 2008 where she worked in the Medical Surgical ICU in Kettering Ohio until she moved to Colorado Springs in 2010. She then worked at the Ambulatory Surgery Unit at the Air Force Academy for 4 years. In 2015, she completed her Family Nurse Practitioner degree at Regis University in Denver Colorado. Since becoming an NP, she has worked primarily in GI and has a passion for gastrointestinal health.
She was introduced to Functional Medicine in 2018 and has attended many post-graduate trainings with the Institute of Functional Medicine, The School of Applied Functional Medicine, and The Kalish Institute. She is thankful for her extensive GI knowledge regarding the GI tract as she believes it is the root cause of many of today's chronic illnesses.
In 2020, while pregnant with her second child, she experienced her own gastrointestinal symptoms and was ultimately diagnosed with Small Intestinal Bacterial Overgrowth (SIBO) and Ulcerative Colitis (UC). She believes this, although ironic, was a gift for her to really understand the agony patients can experience when their GI tract is malfunctioning. She is grateful for her Functional Medicine knowledge that has helped her heal her gut.
Katie has been married to her husband Ian for 18 years, who she met while serving in the United States Air Force. She is the mother to two beautiful daughters Jasmin and Willow. She enjoys being outdoors, hiking, biking, and practicing yoga.
Service Offerings:
You can view our full list of fees for service here.
Treat the cause, not the symptoms. We're here for you!